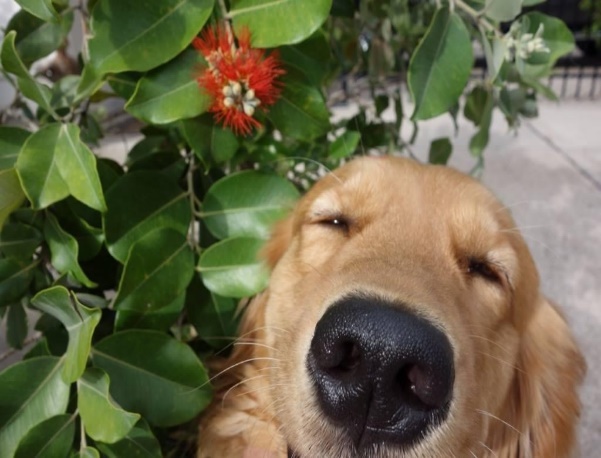 If you happen to be driving past the Garden when it is closed, you might see a small group of dogs on leash working with their humans and a lot of boxes, cones, chairs, and perhaps a few random objects out front. They are being trained in K9 Nose Work.
K9 Nose Work is a fun search and scenting activity that enables dogs to use their natural abilities to hunt. It is based on methodology used to train detection dogs that allow all dogs to participate in the sport.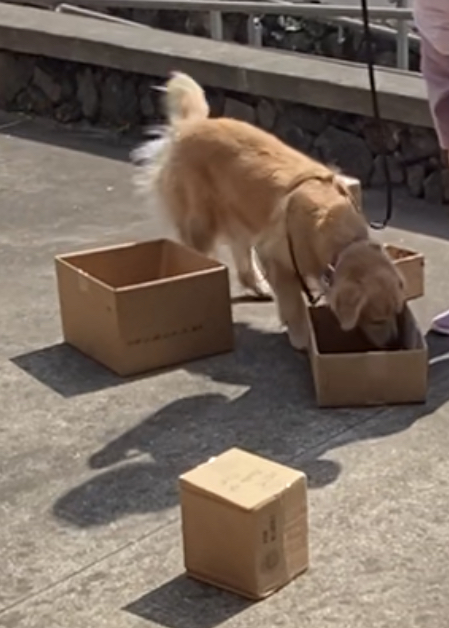 There is a connection between nose work and nature although it is not obvious. Although all dogs can have fun and benefit from doing scent work, some dogs can reach a skill level to be able to apply this knowledge to conservation issues such as fire ant detection. Some dogs who have been trained to search for specific odors in a sport setting are able to use their specific skills to be trained to be used as ecological detection dogs. Their highly developed olfactory senses can detect invasive species of plants and animals.
The possibilities are endless and exciting!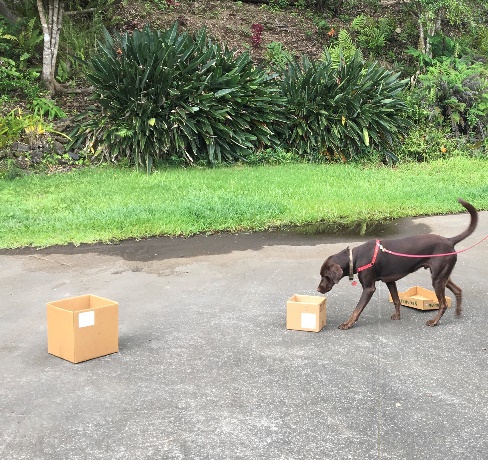 If you have a dog and they have a nose, join us at the Garden to learn the foundations of Canine Scent Work. It might be the best fun you will ever have working as a team with your dog and exploring the world of scent!
Editors note: Teri Rolph is a Certified Professional Dog Trainer with expertise in Dog Behavior and Wellness, and trains dogs for a variety of Sports and Activities. Contact her at 808-328-8010 or pawsitivepalsplus@gmail.com for more information on Nose Work and other dog related activities.
Words by Teri Rolph KPA-CTP, CPDT-KA