The Garden is green and glowing with vitality coming out of the survival mode of the last few years! Can you imagine building restoration, tree propagation, nursery revival, technological advancement, and support for basic operations? – Yes! The Friends were delighted to share highlights of these strides for the Garden and Community at our Friends' recent Annual Meeting, reported in this newsletter.  
We are very grateful for generous support and also tremendous volunteer work, and report several funding sources totaling $77,200, and in-kind and volunteer match time value of over $30,000 for this year. 
We acknowledge and thank the Laurence H. Dorcy Hawaiian Foundation for their Basic Operational Support this year. This support has helped us maintain the Garden being open part-time as public health guidance has allowed, and free to children and adults. Their funding is also helping revive the nursery after 4 years of closure, made possible by the work of Friends volunteers. The Garden has about 150 cultivars and over 250 native plant species! So the nursery is valuable to the Garden and to the community.
Mahalo nui loa to Gene and Meredith Clapp for their generous donation to support three projects. The first was the major canopy pruning needed for the 'ulu in the Spring (see previous newsletter). Secondly, in recent months they supported the Friends to take the first steps in restoring Amy Greenwell's original home (1954) with electrical, plumbing and other basics. Other grants are now being written for structural restoration, so that the house can become a caretaker and educational facility.  
Thirdly, the Clapps, with a matching gift, supported our 'Roots and Shoots – 'Ulu for the Future' project, through the Kaulunani Urban and Community Forestry Program of DLNR Forestry and Wildlife (see previous newsletter).  
This project is in part a response to the pandemic and goals for food security, and grew out of a brainstorm with Peter Van Dyke, the part-time Garden Manager through Bishop Museum.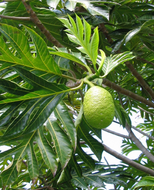 Project partners include Lili'uokalani Trust, B.P. Bishop Museum, and supporting organizations include the Hawai'i 'Ulu Cooperative and Ho'oulu ka 'Ulu. Over 200 'ulu shoots will be air-layered to create saplings for families on the Big Island.  
Several educational vignettes for the Friends' website are being created and we plan to share 'ulu with the FoodBasket. Kona had the largest zone of 'ulu trees in all of Hawai'i at the time of European contact.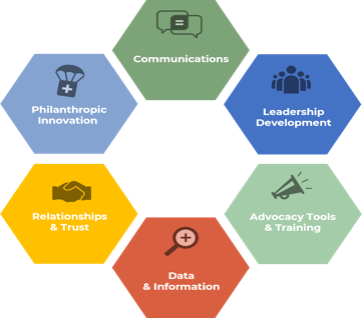 Mosaic Momentum is a national venture of nonprofits supporting pandemic response and strengthening grassroots groups focusing on the environment and justice. Their interests include leadership, tools, technology and data to be effective in these pandemic times and beyond. Our funding from Mosaic is giving us more flexibility for local effectiveness. We are putting our efforts towards improving our technology for planning, virtual communications, outreach and access, upgrading our computers to support the collections and mapping.
Mahalo nui loa! Hānau Hou! We are grateful for all of the above critical assistance. We value support from members, private donations, and the efforts of our all-volunteer Board, and look forward to growing forward with you in these challenging times.
Come Join the Action in the Garden – have fun with social distance!