The Friends first Annual Meeting as the nonprofit owner of the Garden, and fifth Annual Meeting overall, was held this month on Saturday, November 7th, attended by about 30 people. As is the case with most activities in this year of a global pandemic, scheduling, planning and holding the meeting required some creativity and adaptability. A year ago Zoom was mostly known only to academia, now it is a staple of daily life from celebrating birthdays to holding annual meetings.
Thanks to the planning committee led by President of the Friends, Maile Melrose, and organized by Board member, Rose Schilt (who was ably assisted by her husband and our moderator, Jeff Burgett), the Friends were able, via Zoom, to hold our annual meeting with an election of new directors of the board. Kudos also to the Friends' webmaster, Johannes Seidel, and to our bookkeeper, Carol Marier, as well as Board members Nathan Smith, Bernice Akamine, Alan Rolph, Ashley Obrey, Kealoha Manaku, Shirley Kauhaihao, Meg Greenwell, Marie Morin, Noa Lincoln and Pat Todd; and to Peter Van Dyke and Melanie Ide of B.P. Bishop Museum.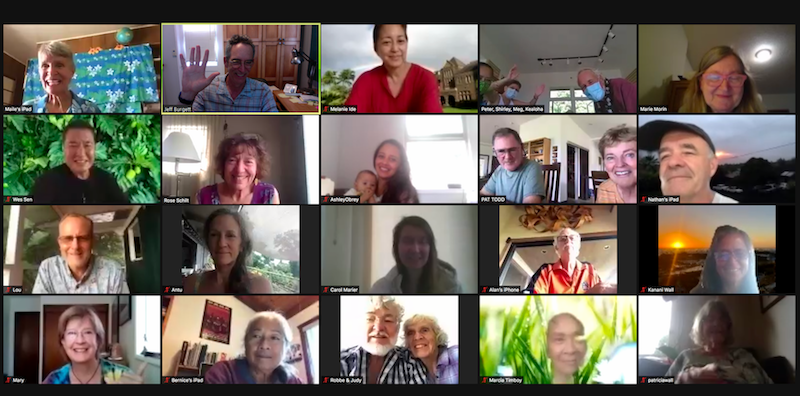 One of the highlights of the day was recognizing Peter Van Dyke as the deeply respected Garden Manager supported through Bishop Museum, with his over 3 decades of service. Meg Greenwell made a lei presentation and Maile emphasized "Without Peter, we would not be here today feeling positive and confident about the Bright Future of the Garden!"   
Mahalo nui loa, Peter, for all you have done in the Garden for over 30 years!
We bid adieu to outgoing board members Greg Garriss, Tommy Hickox and Jim Todd, and thanked them for their wonderful service. We welcomed back the Friends' treasurer, Pat Todd, for an additional three-year term and welcomed on to the board Louis Putzel, Marcia Timboy and Kanani Wall (read more about these new members here). Our meeting included highlights of the year, including the Grow Hawaiian and Grand Reopening Celebration (pre-pandemic) and updates on many of our current projects that you can read about in the newsletter.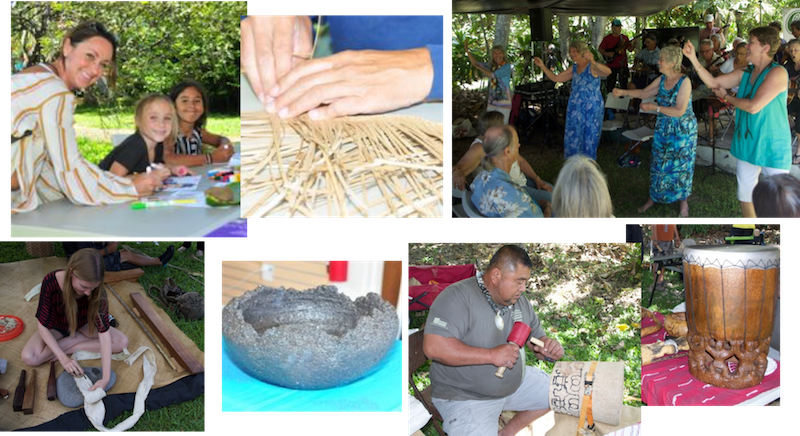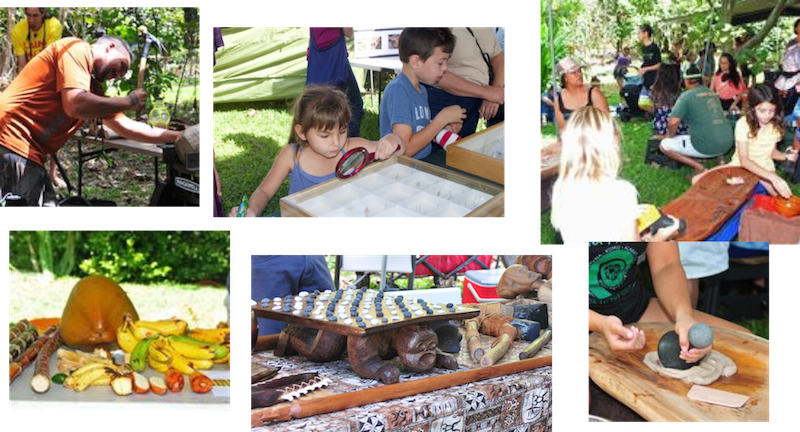 Words by Pat Todd and Rose Schilt