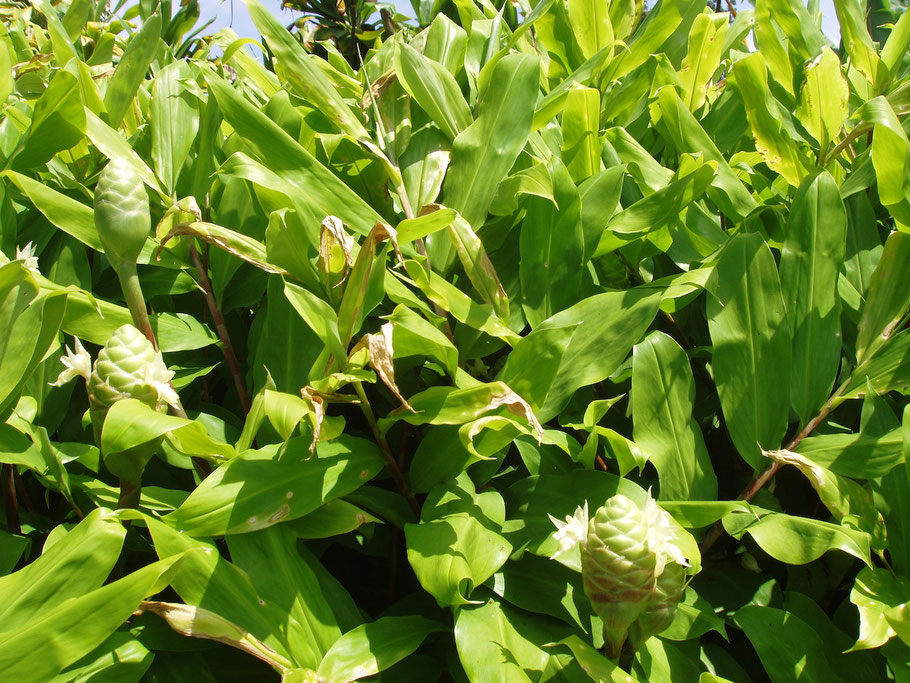 'Awapuhi was introduced to Hawai'i by the Polynesians as a medicine and resource, although it can now be found growing wild in many wet habitats.
This ginger gets its nickname – the shampoo ginger – because the ripe flower buds contain a natural conditioner. 
While it has become most popular through Paul Mitchell hair care products, the sap can be easily squeezed directly from the plant and applied.
Although slightly bitter, this ginger can be used for flavoring. Because of the bitterness it works best in marinades. Like all gingers, 'awapuhi was used in a range of medicinal applications. 
Word and photos by Noa Lincoln