Known as Rita to friends and family, she was born in Honolulu to Edwin and Dorothea Paris and was the youngest of four daughters. She grew up in Hawaii enjoying swimming, hunting, and fishing with her family.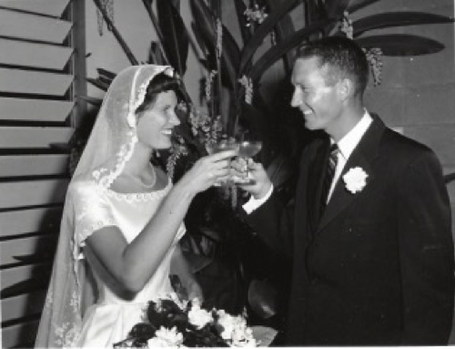 Rita attended Hanahau'oli School and Punahou on Oahu and graduated from Whittier College in 1956. She met her future husband, William Cowell, known as Skip, at Punahou where they were both on the swim team. They married in 1956 and traveled the world as Skip was an Air Force helicopter pilot and they were posted in Okinawa and Florida.  It was a busy time taking care of daughter Cindy and two energetic boys, Fred and Bob.
After military life, they retired to Wenatchee, Washington, where they owned and operated an apple farm before moving to the Big Island.
Rita was involved in a wide variety of local activities and pursuits. She was the owner and manager of Kowali Farms Coffee and was a member of the Kona Coffee Council. She was a member of Christ Church Episcopal in Kealakekua, the Hawaiian Mission Children's Society, and the Daughters of Hawaii.
Rita loved art!  She was an accomplished watercolor artist and a member of the Kona Arts Center. Her paintings were exhibited in shows and galleries on the island. She also organized the Kona Coffee Cultural Festival's Art Show for many years.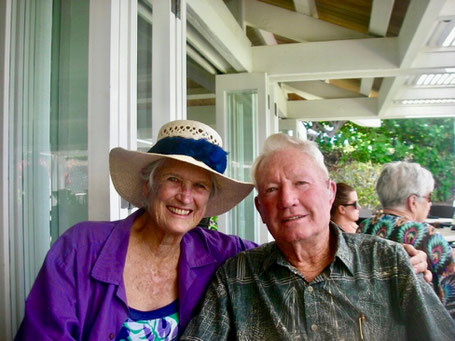 Amy B.H. Greenwell Ethnobotanical Garden held a special place in her heart as she was a loving steward of Hawaiian culture, the land, and native plants. Rita's involvement preceded Peter Van Dyke's 30-year tenure at the Garden. She was proud to be one of the first docents for educational tours at the Garden.
Rita helped found TREE (Tropical Reforestation and Ecosystems Education) a nonprofit camp for kids with an exchange program for children from Hawaiian and Native American cultures. Rita and Skip were actively involved in all aspects of TREE.
As part of Skip's soil conservation work, they started taking groups to replant koa seedlings on former ranch land on Mauna Loa.
In late February, Rita attended the grand reopening of Amy B.H. Greenwell Ethnobotanical Garden with four generations of her family sharing history and memories of her times at the garden.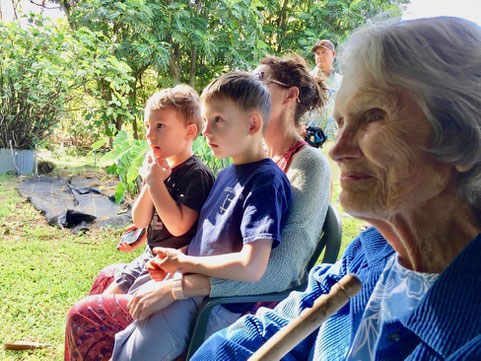 Rest in peace, Rita. You will be missed not only by family and friends but by countless others who were lucky to have spent time with you. Your beloved islands will not be the same without you.
Donations may be made in her memory to the Friends of Amy B.H. Greenwell Ethnobotanical Garden. This can be done online at amygreenwell. garden or sent to P.O. Box 1053, Captain Cook, 96704.