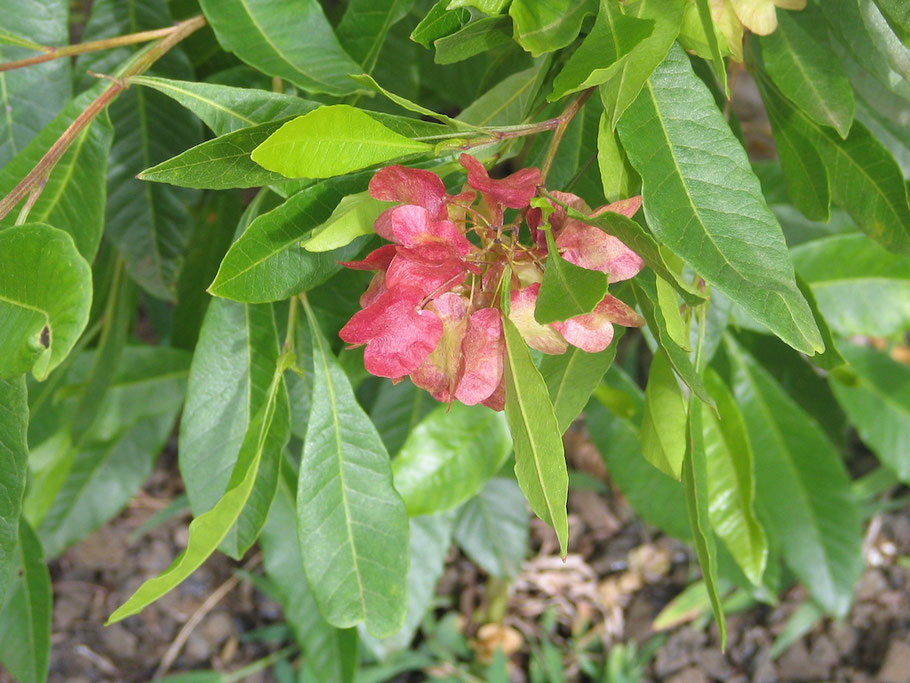 'A'ali'i is a common native shrub typically 2 to 8 feet tall, although it can develop into a tree and grow up to 30 ft. tall.  This tree is mostly found in dry regions from 10 ft. up to near tree-line at 8,000 ft. elevation. The fruit capsules have 2, 3, or 4 round wings of colors ranging from yellow green to pink brown to dark maroon.
Its bright red seed capsules are filled mostly with air and have little wings that allow them to be caught up in the breeze and carried onto uninhabited areas. The red seed capsules are a favorite in woven lei, known as haku, which commonly adorned hula dancers. Seeds inside are usually black when well dried. The fruit capsules along with the leaves are used in making leis. Medicinally, the flowers were served to impart a bitter flavor, and used as a tonic.
'A'ali`i is used as an offering on the hula altar to Laka, the goddess of hula. The wood is strong and was used for house construction and spears. This is one of the few deep tap-rooted trees native to Hawai'i, and likely inspires the poetic name " 'A'ali'i kū makani" – the 'a'ali'i that stands upright in the wind. 
This is the time of year that 'a'a'li'i beings to bear its colorful seed pods, so keep an eye out on the roadsides for the vibrant red clusters!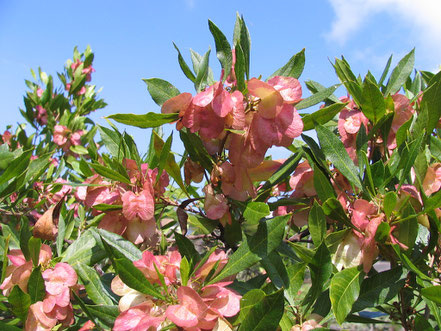 Words and photos by Noa Lincoln